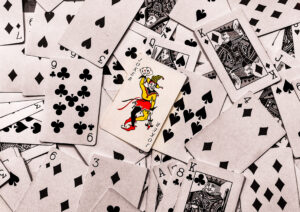 Gambling in Spain is a major pastime for many people. The great thing about gambling and sports betting in Spain is that it is completely legal, though it is regulated. Many casinos and betting sites have been licensed to operate in the country, despite it having 17 autonomous regions. A site like https://casinosyapuestas.info gives a lot of information concerning various bookmakers that are operational in the country, so if you want to know more about sportsbooks we strongly encourage you to visit them.
Gambling in the country
There are various types of gambling that are allowed in Spain. These include:
Casinos.
Greyhound tracks.
Betting shops.
However, the gambling activities that stand out include sports betting, slots and poker. Poker has had a wide following because of the nationwide and international tournaments that are held.
In Spain, more people follow the old style of gambling, where they visit casino premises and payments are made instantly. This ensures that customers have gotten maximum pleasure from the interaction and that their confidence levels are through the roof after a win.
Some of the popular cities where gambling is prominent include Ibiza, Madrid and Barcelona.
Legal and regulatory framework of gambling in Spain
There are a few differences in how the regulation of gambling is done in the country. This is dependent on two factors:
Whether the gambling activity is presented online or on the federal level.
Whether the activity is handled online or land-based within one or a few jurisdictions.
The federal-level type of gambling is subjected to the Spanish Gambling Act. For one to operate such a service, an operator would need to obtain a federal license that would enable them to operate across the country.
For the regional type, whether land-based or online, an operator would need to obtain a regional license from the given region. They are also bound to the regional laws governing the area.
The requirements of an operator to obtain a license
There are a number of requirements before a gambling institution can be given an operational license at the federal level.
The operator has to be a PLC in Spain or in the European Economic Area.
Must have a minimum share capital of €60,000.
The company activities must be restricted to gambling activities only.
Must have a physical address in Spain. If it is a foreign operator, the operator must have legal representation in the country as well as a physical address.
When an application for a license is made and submitted, the process takes an average of six months for the license to be revised and granted.